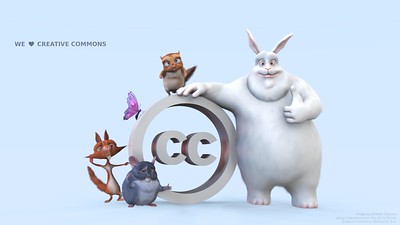 I have collected the above photo from google to write a blog post about the ethical use of images. When searching for photos, I preferred to use the pictures with creative commons licenses. Creative Commons licenses give everyone from individual creators to large institutions a standardized way to grant the public permission to use their creative work under copyright law.
Creative Commons is a non-profit organization aiming to widen the publication of works that can be reused and shared by others. The organization has produced several public copyright authorizations known as Creative Commons License. These licenses allow the licensor to permit their work to be re-copied and distributed to others, but most of their rights are protected. Creative Commons License can be applied to various types of work, particularly in the form of a work of art, literature, and music.
Now, you may think, why do I need to give credit to a photo? We are afraid of plagiarism checks when writing a research paper, journal publication, or even course assignments. We have to cite properly from where we got the information. But in the case of images, we think the pictures are available on the internet, and we can use them. Do you think it is ethical? No, no one can use anyone's work without permission. That's why we need to use tools like Creative Commons (CC), a series of copyright licenses that make it easy for creators to share their work and adapt the work of others. Just because something is online doesn't mean you are free to use it however you like.
There are three ways to know if a work has a Creative Commons license:
You see a Creative Commons icon like the ones above.
The text says CC BY or another variation of the above licenses.
Some websites have a general license for the site; in that case, look for that at the bottom of the homepage or on the About page.
Search
Search for:
Recent Posts
Archives