Death Valley National Park straddles eastern California and Nevada. It's known for Titus Canyon, a ghost town and colorful rocks, and Badwater Basin's salt flats, North America's lowest point. Above, Telescope Peak Trail weaves past pine trees. I with my husband visited the place in 2020; it was a fantastic tour with rocky and desert views.
The Artiste drive will give every traveler a feeling of color. While deriving through the roads, it provides a sight of colorful rocks. It seems like an artist colored it with such care and passion.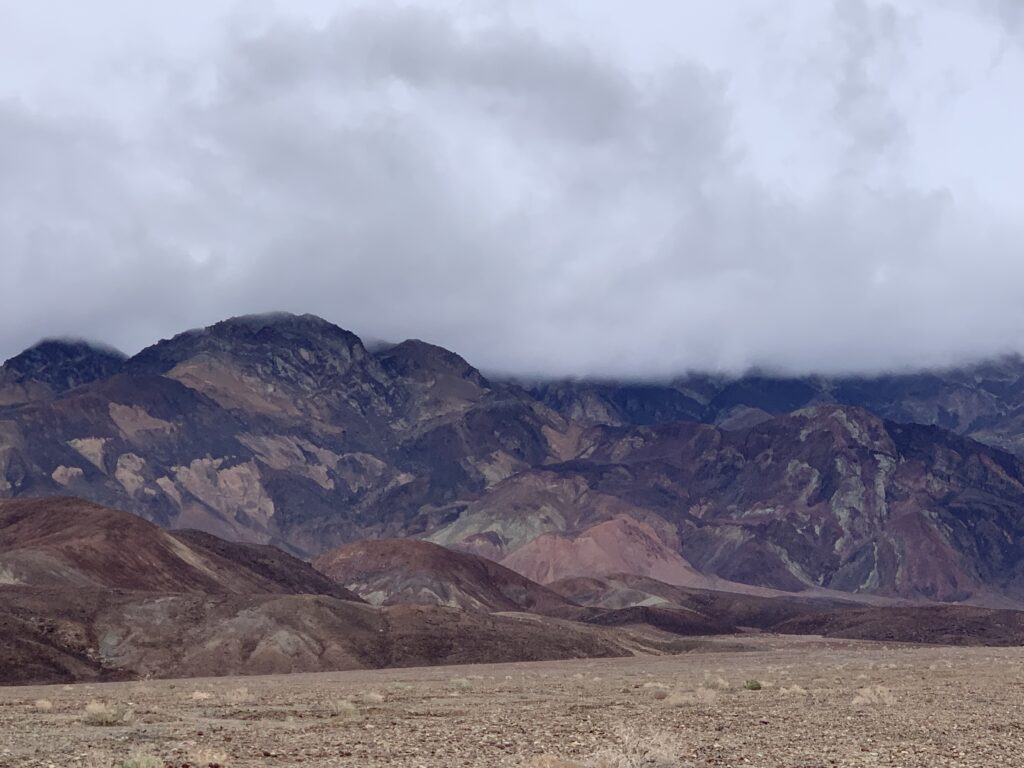 Badwater Basin is an endorheic basin in Death Valley National Park, Death Valley, Inyo County, California, noted as the lowest point in North America and the United States, with a depth of 282 ft below sea level. Mount Whitney, the highest point in the contiguous 48 United States, is only 84.6 miles to the northwest.
From Wikipedia, The Devil's Golf Course is a large salt pan on the floor of Death Valley, located in the Mojave Desert within Death Valley National Park. The park is in eastern California. It was named after a line in the 1934 National Park Service guide book to Death Valley National Monument, which stated that "Only the devil could play golf" on its surface due to a rough texture from the large halite salt crystal formations.